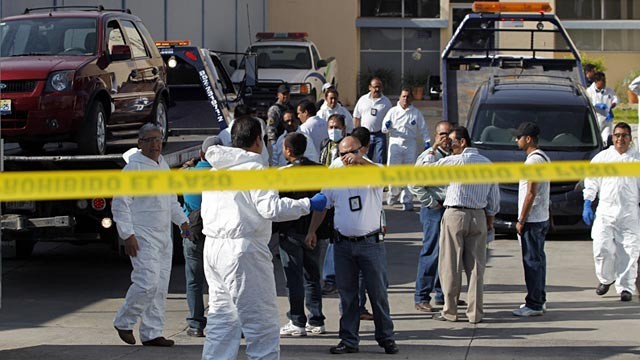 REPORT: Police found 18 mutilated, headless bodies near a lake popular with tourists just outside Guadalajara, Mexico, a massacre that authorities blamed on the Zetas drug cartel.
A phone call alerted police to two vans on a dirt road near Lake Chapala early Wednesday morning. When police opened the van, they found 18 headless and dismembered bodies inside. Some were so badly mutilated that police have still not determined their gender. The bodies appear to have been refrigerated after death.
Handwritten messages were found in the van. "They are clearly messages between rival groups that are in conflict," said Tomas Coronado, prosecutor for the state of Jalisco. Officials said the notes were signed by the Zetas.
READ REPORT HERE